Rectangular Orthopedic Dog Beds Made In USA
Relieve My Aching Muscles!
Get An Orthopedic Dog Bed for My Comfort!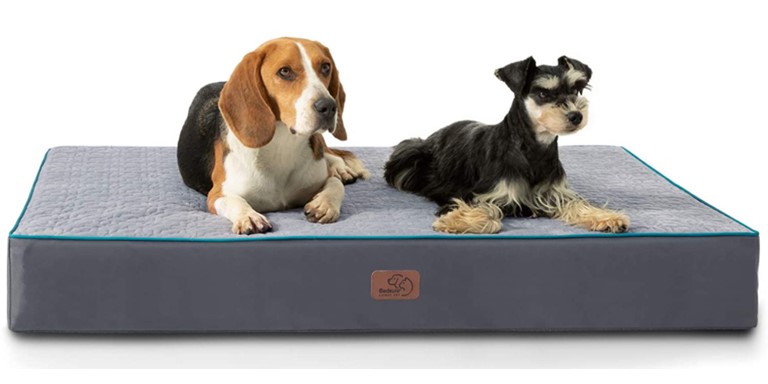 Video – Big Barker Orthopedic Dog Beds
A short video about Big Barker dog beds being good for dogs with hip dysplasia. Take a look!
Introduction
Dogs suffer just like we humans do when it comes to aching muscles. Orthopedic dog beds eases the pain of their aching muscles and joints and provides comfort. The purpose of quick shop orthopedic dog beds made in USA is to provide to dog owners the beds they can take home and not worry if they contain any toxic materials that may harm their dog.
Some companies use memory foam materials for their orthopedic dog beds that contain harmful toxins that are not healthful for dogs and humans. The reason is the materials are cheaper and all these companies worry about is their take home profit and not the health of animals.
You can check out our article on orthopedic bolster dog beds. There you will find great dog bed brands made and not made in the USA.
All of the dog bed brands on this page are made in the USA. You can be sure that the bed you purchase whether large or small are made with quality memory foam materials that are not toxic.
What To Look For 
When looking for a orthopedic dog bed you must remember some basic rules. They are:
Dog's Sleeping Style
His Breed
His Age & Health
Habits
Beds Location
Warranties
Bed Sizes & Colors
Materials
Orthopedic dog beds are excellent for all dogs regardless of their age.
Dog's sleeping style. Adult dogs on average will sleep up to 14 hours per day. Puppies on the other hand will sleep on average from 18 to 20 hours a day. So, selecting the best bed for him is a must, since he will be in it most of the day. Since your canine will be in his bed many hours you should be able to observe how he sleeps. Based on your observations, select a bed that best matches his sleeping style. Dogs sleep in the following styles: nester, cuddler, stretcher, on his stomach and his back. When trying to find a dog bed, every dog owner knows that one size does not fit all. Different breeds of dogs have different needs as do puppies and senior dogs.
His breed. The breed of dog you have will play an important factor in selecting the proper dog bed. Some breeds are more aggressive, and get very big, while others stay small. A proper bed will allow your pet to spread out without having parts of his body on the floor.
His age and health. If your dog is a puppy, they will grow into adult dogs. So, when you buy a dog bed for them you should get one that hey can grow into. This will save you money in not having to purchase a bed when he reaches adulthood. Ask your vet what size he will be when fully grown and purchase a bed based on that information. If your dog is fully grown you can purchase a dog bed to fit him. When measuring dog bed sizes, add 5 inches to the width and 5 inches to the length.
His health will play a role in selecting an orthopedic dog bed. Orthopedic beds are the best choice for dogs suffering from health conditions. As dogs age they are subject to aching muscles and joints, arthritis, and hip dysplasia. Providing your pet comfort as they get into their senior years very helpful.
Dog's habits. Your dog's habits will also play a factor in selecting the proper bed. Some dogs are aggressive chewers. Aggressive chewing dogs require dog beds that are chew proof. Look for brands that state in the description their beds are chew proof and provide a chew proof guarantee. Beds for this habit are limited and will cost a little more.
Some dogs have separation anxiety. You may need to consider using a crate until he is trained. He may have a difficult time in staying in his bed until you come home.
Remember, your pets habits are important to know in the proper dog bed selection.
Beds location. Where you place the dog bed is very important. Place the bed that is out of the way of heavy traffic areas. A place where he is part of the family and not alone. The bed should fit in the area selected. If you should have a large dog, some beds will take up a lot of space. Measure the space first and find a bed that will fit into that space.
Look for a warm spot. Don't place the bed in front of a drafty window.
Find an area where is quiet, secure and out of heavy traffic areas.
A place where most of the family gathers together.
Do not place the dog's bed in your bedroom. He should have is own area to sleep.
Be prepared to train your dog to accept the bed as some may reject sleeping in the bed at first.
Get a bed that fits the spot where it will be placed and take into account his size.
Warranties. When purchasing a dog bed, look to see if a warranty comes with the purchase. Good dog bed brands will offer some warranty of their product.
Bed sizes and colors. This is really important. Some brands offer beds for all sizes dogs as well as colors. Selecting the right size bed and color will make where the bed is placed a part of the rooms décor.
Materials. When purchasing an orthopedic dog bed check out the materials used in making the bed. Orthopedic beds should be made with non-toxic materials. Check with the manufacture of the bed before purchasing.
–
–
What Is An Orthopedic Dog Bed?
An orthopedic bed is made for pets that suffer from arthritis, joint and muscle pain, hip dysplasia, or had a recent operation.
An orthopedic dog bed is made with 2 to 4 inches of memory foam and with 2 to 4 inches of support foam. Orthopedic beds provide comfort for dogs suffering muscle related issues. The bed spreads the weight of the dog evenly to provide the best comfort to help ease any pain they may be suffering.
Even if your dog does not suffer from any of these ailments, an orthopedic dog bed is great for their health. Also, these beds make an excellent choice for aging and senior dogs.
–
What Is Memory Foam?
Memory foam uses the shape of your dog's body that reduces the pressure points and relieves pain. A good orthopedic bed will have a layer of memory foam on top, between 2 to 4 inches, and a layer of high quality support foam beneath. When looking for an orthopedic dog bed, look for foam that is Certi-PUR-us certified. This certification means:
✓ Made without PBDEs, TDCPP or TCEP ("Tris")
✓ Uses flame retardants
✓ Made without mercury, lead and other heavy metals
✓ Made without formaldehyde
✓ Made without any harmful toxins
–
Dog Sleeping Styles 
As we mentioned before this is a very important factor when selecting a dog bed. Owners must know how the position their pet sleeps in the most often. With this information, you can move ahead in selecting the proper bed for your dog. You may be asking, what are the dog's sleeping styles? They are mentioned below. In parentheses is our recommendation of bed type.
✓ On their side (Mats & Rectangular type beds)
✓ Curled up (Donut or Round Beds)
✓ Sprawled out on tummy (Mats & Rectangular Beds)
✓ On their back with paws up in the air (Mats & Rectangular Type Beds)
✓ Body or head leaning on something (Bolster Beds)
✓ The Burrower (Round Cave Beds)
–
How To Size A Dog For A Bed
The next factor to consider is the dog's size. Knowing the size of your dog will help you in selecting the proper bed. Measure your pet as follows:
Measure the length of your dog's body from his nose to his tail base and add 5 inches. This will be the length of the bed.
Measure the width of your dog's body from his paws to the top of his body and add 5 inches. This will be the width of the bed.
If your dog is a puppy, you will need to know his/her adult size. Get this information from your vet. Purchase a bed that your puppy can grow into. This prevents you from having to buy another bed when they are is full grown.
With the above measurements you can pick out the perfect size bed for your dog.
–
Orthopedic Brands Made In The USA
Below is a list of brands that are made in the USA.
Animals Matter
Bedsure
Beyond Beds
Big Barker
Big Dog Beds
Brentwood Home
Buddy Rest
Bully Beds
Casper
Dog Bed King
Good Dog Mattress
Gorilla
Gunner
K9 Ballistics
Kuranda
Majestic Pet
My Pillow
Orvis
PetFusion
Purple
Sealy
Simmons Beautyrest
Snoozer
–
Conclusion
We presented some helpful information to assist you in finding the best orthopedic rectangular bed for your dog. There are some things to need to consider when buying a dog bed. Some of these were breed, size, age, bed location, materials and warranties.
We also mentioned why orthopedic dog beds are the best over all other types of beds. How orthopedic beds are made and where they are made is also important. Beds made in the USA use materials that are not toxic like beds made outside the United States. Most beds are made in China. The quality of the materials used by them are not the best. That's why some may emit an odor that is not healthy for pets and humans.
We listed a number of dog bed brands that make their beds in the USA. However, not all of them carry rectangular dog beds.
If your dog has a habit of being an aggressive chewer, look for beds that are guaranteed against this type of behavior.  If you have a puppy, buy a bed that they can grow into.
–
Shop Rectangular Orthopedic Bed Brands In USA
Select the brand of interest first. Then you can shop for that brand's rectangular orthopedic dog bed. You can also check out our other quick shop article on orthopedic bolster dog beds.
Some Brands Offer Choices of Colors and Sizes.
Bedsure Bed Grey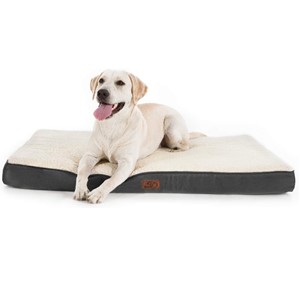 Bedsure Bed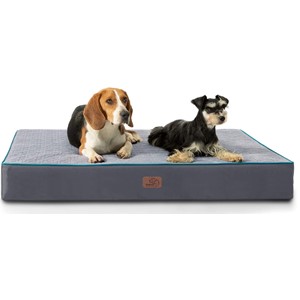 Bedsure Pillow Bed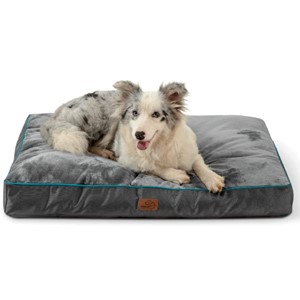 Big Barker Bed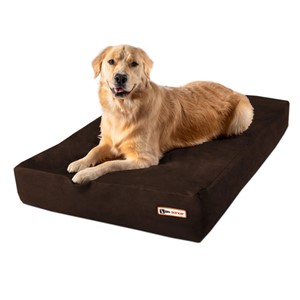 Buddy Rest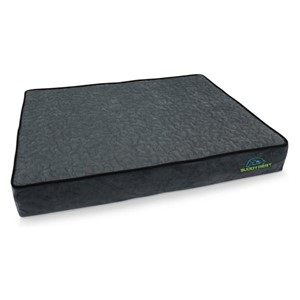 Gunner Bed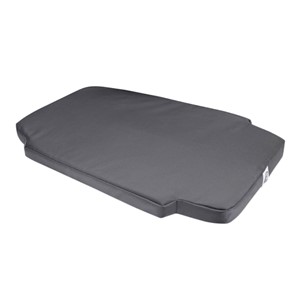 K9 Ballistics Pad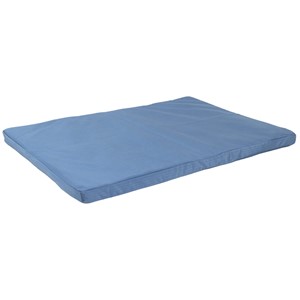 K9 Ballistics Nesting Bed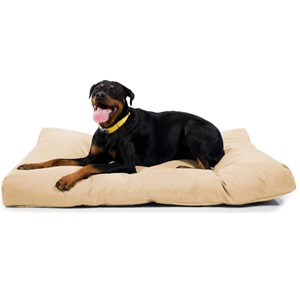 K9 Ballistics Bed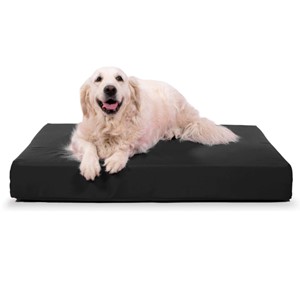 Majestic Pet Bed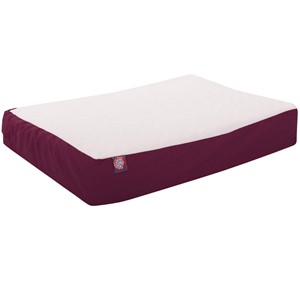 MyPillow Bed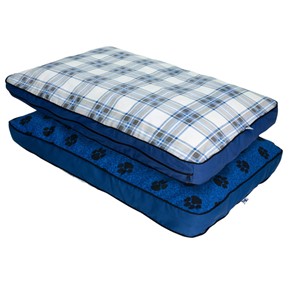 Orvis Bed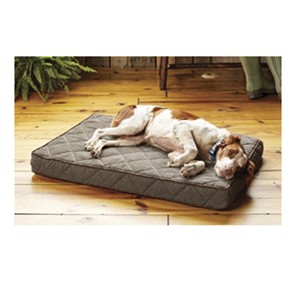 Purple Bed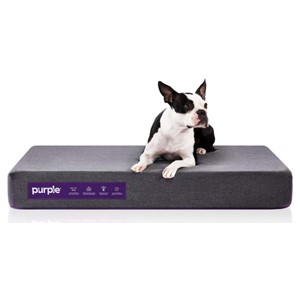 Sealy Bed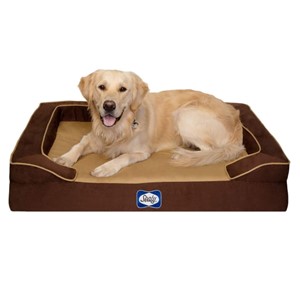 Snoozer Bed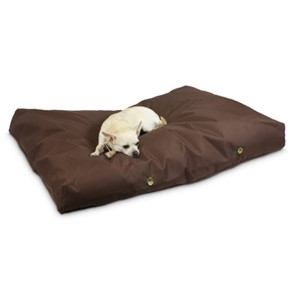 Dog Bed Brands Not Made In USA
Below is a list of orthopedic rectangular dog bed brands that are not made in the USA.
Asvin
BarkBox
Better World Pets
Birdrock Homer
Coolaroo
Five Diamond
Focuspet
Go Pet Club
Hachikitty
Hero Dog
JoicyCo
Magic Dog
Millard
Pecute
PHYEX
Senmipy
Utotol
VeeHoo
Western Home
Shop Rectangular Orthopedic Brands Not In USA
Below are some rectangular orthopedic dog bed brands that are not made in the USA. You can select a brand of interest and be taken to Amazon to make your purchase. You can also check out the reviews and read the answered questions before buying.
Some bed brands offer a choice of colors and sizes.
Asvin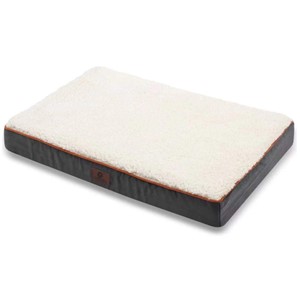 BarkBox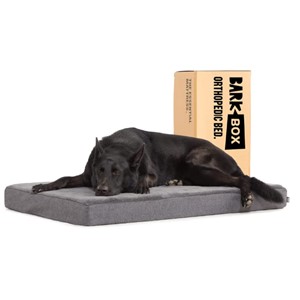 Better World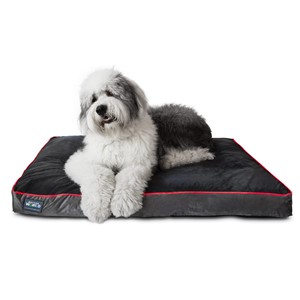 Birdrock Home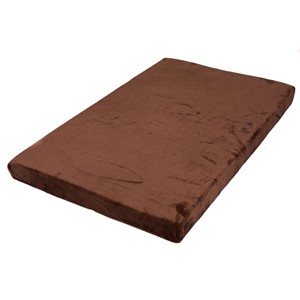 Better World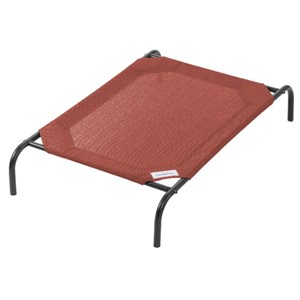 Birdrock Home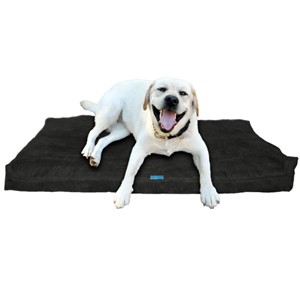 FocusPet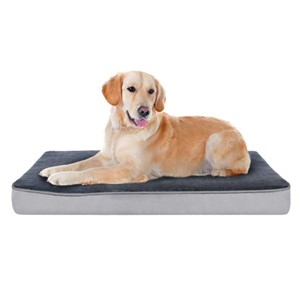 Go Pet Club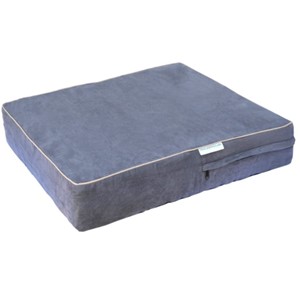 HACHIKITTY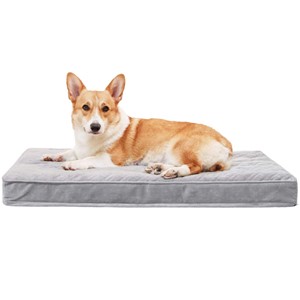 Hero Dog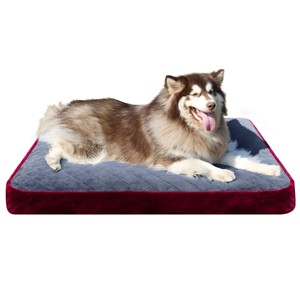 JoicyCo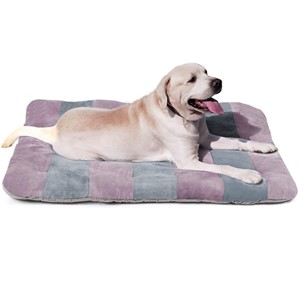 Magic Dog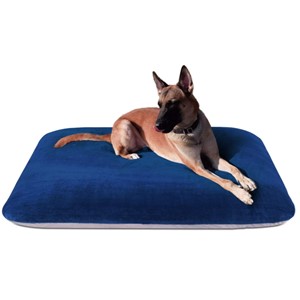 Millard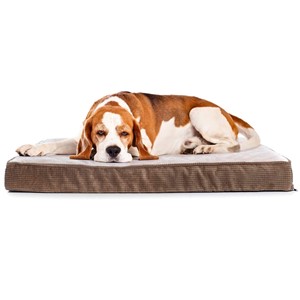 Pecute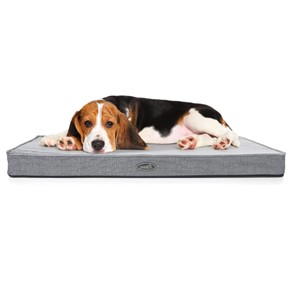 PHYEX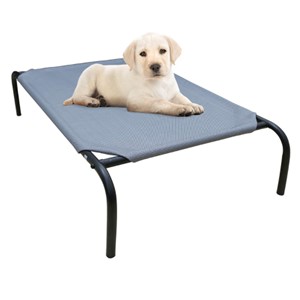 Senmipy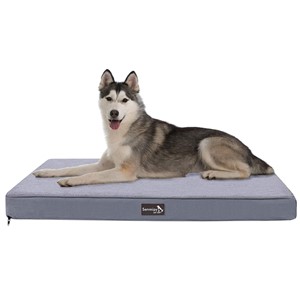 Utotol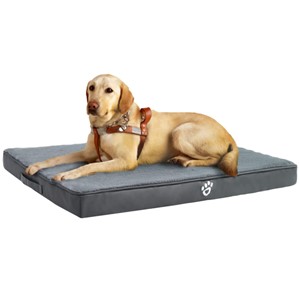 VeeHoo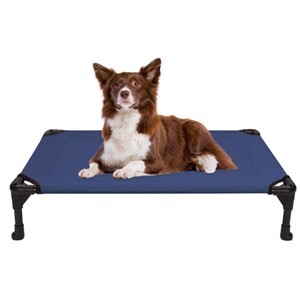 Western Home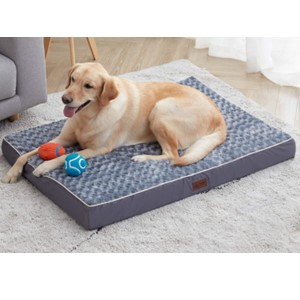 Go back to the Dog Luxury Beds home page.