Kuranda Dog Beds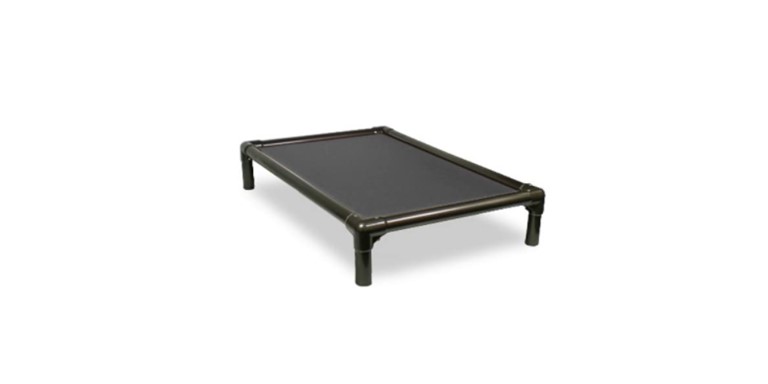 Our beds are guaranteed chew proof for one year. They are made with a scratch-resistant fabric and easy to keep clean. The cot-style design evenly distributes their weight so that there are no pressure points like they would have on the ground.
Company Info
Brand: Kuranda
Company: Kuranda USA, Inc.
Established: 1989
Location: 796 Cromwell Park Dr. Ste. Glen Burnie, MD 21061
Contact: 1-(800)-752-5308
Company Slogan:
Company Ownership: Family Owned with 45 Employees
Product Lines: Elevated Beds, Crates, & Accessories
In 1989, we began manufacturing circular dog beds. In 1995, we discontinued circular dog beds and began manufacturing elevated rectangular dog beds and were an instant hit. In 1998, introduced the standard PVC bed. In 2003, we introduced the aluminum version of the standard version. The aluminum version is great for outdoor use.
Our beds come in sizes from small to xx-large and four colors.
Shop Kuranda Dog Beds
You can shop for Kuranda dog beds by clicking or selecting a bed of interest. You will be taken to Amazon where you can place the order, select the size and color. While there, you can read the customer reviews and answered questions about the product before purchasing.