Coolaroo Elevated Dog Beds
Coolaroo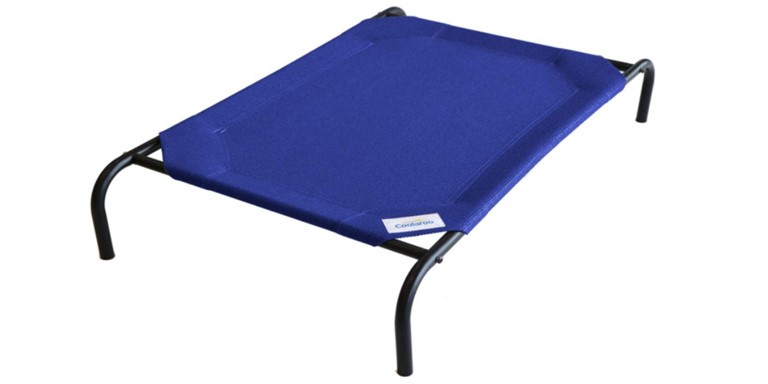 Coolaroo specializes in elevated dog beds. There innovative pet beds helps your animal stay cool and comfortable by increasing airflow and reducing pressure on its knees, hips, elbows, and shoulders.
Company Info
Brand: Coolaroo
Company: GALE Pacific Ltd.
Established: 1951
Location: Melbourne Australia
Contact: 1-(800)-560-4667
Company Slogan:
Company Ownership: Public with 600 Employees
Product Lines: Elevated Dog Beds, Roller Shades, Shade Sails, Umbrellas
These beds elevate your dog 7 inches above the ground to provide airflow to keep him cool during hot summer days. The beds come in small, medium, and large sizes and in six colors. They are easy to maintain and are mite, flea, mold and mildew resistant. The fabric is made out of a breathable high density polyethylene (HDPE) fabric that helps eliminate hot spots.
Shop Coolaroo Dog Beds