Bedsure Dog Beds Are Comfortable!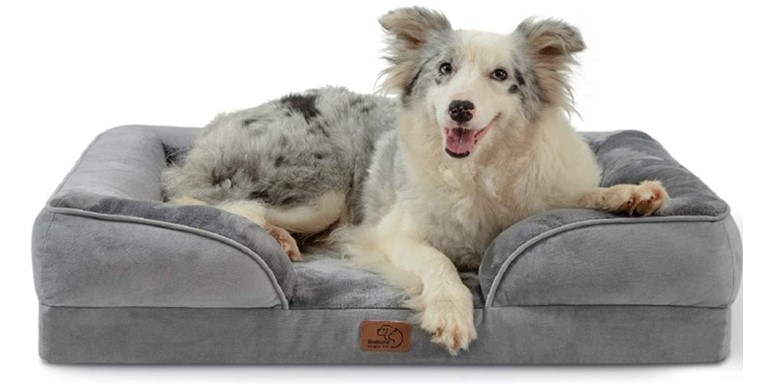 Bedsure dog beds specialize in orthopedic dog beds. There beds are made with quality materials including faux linen fabric with the outer cover that's removable for easy cleaning. These beds help support dogs suffering from arthritis, muscle aches and aching joints.
The sleeping surface is made of a flannel cover that provides a soft comfortable sleeping area for pets. It has a non-slip studded plastic bottom that can fix the position of the bed to provide your pet a sense of security.
The cover is removable for easy cleaning. This bed is designed for older or arthritic pets, that need memory foam to ease their comfort.
You can purchase one of these beds for any size of dog breed XS, S, M, L, XL & XXL.
Company Info
Brand: Bedsure
Company: Bedshe International Co., Ltd.
Established: 2015
Location: 20651 Golden Springs Dr. #277 Diamond Bar, CA 91789
Contact: 1-(855)-888-9966
Company Slogan: 
Company Ownership:
Product Lines: Orthopedic Dog Beds
These beds are made with 2.9 inch base of memory foam. The bolsters are three sided to cover fit all sleeping positions and to lay their heads on. The beds come in medium, large, and extra large and three colors. They are easy to clean and has a water-resistant liner to protect from accidents.
Shop Bedsure Dog Beds
–
–